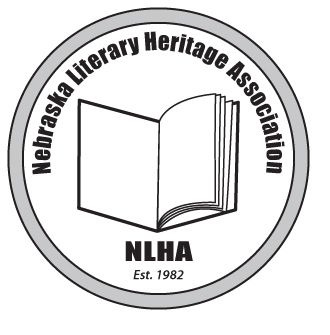 Nebraska Literary Heritage Association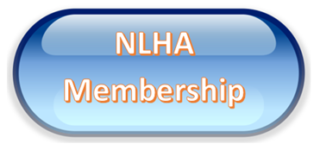 Membership in NLHA is welcome to anyone interested in supporting Nebraska Authors!
"If there's a heart to the sprawling body of Nebraska Literature, it's quietly beating in the Heritage Room." – Ted Kooser
The Nebraska Literary Heritage Association's mission is to "encourage the collection, preservation, and promotion of work by and about Nebraska authors through support of the Lincoln City Libraries special collection, the Jane Pope Geske Heritage Room of Nebraska Authors, and to foster the creation and appreciation of this literature through programs, collaborative partnerships, and the use of technology."
Lincoln City Libraries staff began developing this special collection in 1949. It was moved to its present location on the third floor of Bennett Martin Public Library in Lincoln, Nebraska, in 1978 and was supported by city funding until 1981.
When city funding was eliminated, due to fiscal constraints, the Junior League of Lincoln formed the Nebraska Authors Project to provide continued support for the growing collection.
The Nebraska Literary Heritage Association (NLHA) grew out of this project.
NLHA was established in 1983 under the auspices of the Foundation for Lincoln City Libraries.
NLHA provides financial and programming support for the Jane Pope Geske Heritage Room of Nebraska Authors. The room currently houses more than 13,000 volumes representing more than 4,000 authors. Financial support comes from membership dues and from the Spelling Bee (begun in 1984). The Foundation for Lincoln City Libraries administers the Heritage Room Endowment Fund which contains funds from the National Endowment for the Humanities Challenge Grant (1989) and funds deposited by NLHA. Money raised by NLHA helps maintain public access to the Jane Pope Geske Heritage Room of Nebraska Authors collection and supports NLHA programs.  NLHA membership news is published in
The Bookmark, the Foundation for Lincoln City Libraries newsletter.
Programs sponsored by NLHA include the Writers Write workshop for 8th graders, the Lunch at the Library programs, and the Read to Me programs in elementary schools. All are designed to encourage an interest in reading and writing and to further knowledge and understanding of Nebraska authors.
Since 1988, NLHA has sponsored the Literary Heritage Award, currently presented at the annual Spelling Bee. This award recognizes a writer or a group that promotes excellence in writing and literature in Nebraska.
To see the entire NLHA History, click Here
---
2021 / 2022 NLHA Board
Bruce Arant

Ed Bates

Sharon Bishop         

Devra Dragos         

Cindy Drake         

Rebecca Faber         

Molly Fisher         

Erika Hamilton         

Connie Healey      

Nick Hernandez

Leslie Huerta

Jenni Jex

Kathy Johnson

   

Judy Keetle

Karen Kunc

Roger Lempke

Ronda Lynch

Donna Marvin

Matt Mason

Meredith McGowan

Mindy Murphy

Mark Musick

Charlene Neely

Randy Peters

Linda Rabbe

Laureen Riedesel

Marjorie Saiser

Rosemary Sekora

Steve Shively

Mary Stillwell

Tessa Terry

Lois Todd-Meyer

Joyce Vannier

Milan Wall

Kay Walter

Theodore Wheeler

Polly Wimberly

Becky Witulski

Jamison Wyatt
---
Lunch at the Library starts at 12:10 PM and are held on the 4th Floor of Bennett Martin Public Library.
Wednesday, October 6, 2021 | Debra Kleve White, Author of The Spirit of Nebraska:  A History of Husker Game Day Traditions – The Tunnel Walk, Mascots, Cheer and More, with introduction by Tom Osborne
Author and former Yell Squad member Debra Kleve White provides a firsthand account of game day in Lincoln. The Spirit of Nebraska offers an in-depth look at where the Cornhusker fans' spirit began and how it evolved to today's game day experience.
Learn the history behind what makes Memorial Stadium magical: Husker Nation, mascots, the football team, the Sea of Red, the Yell Squad, the Scarlets, the band, the tunnel walk, the Blackshirts, tailgating, the balloon release, and more.
Wednesday November 3, 2021 | Timothy Schaffert, Author of The Perfume Thief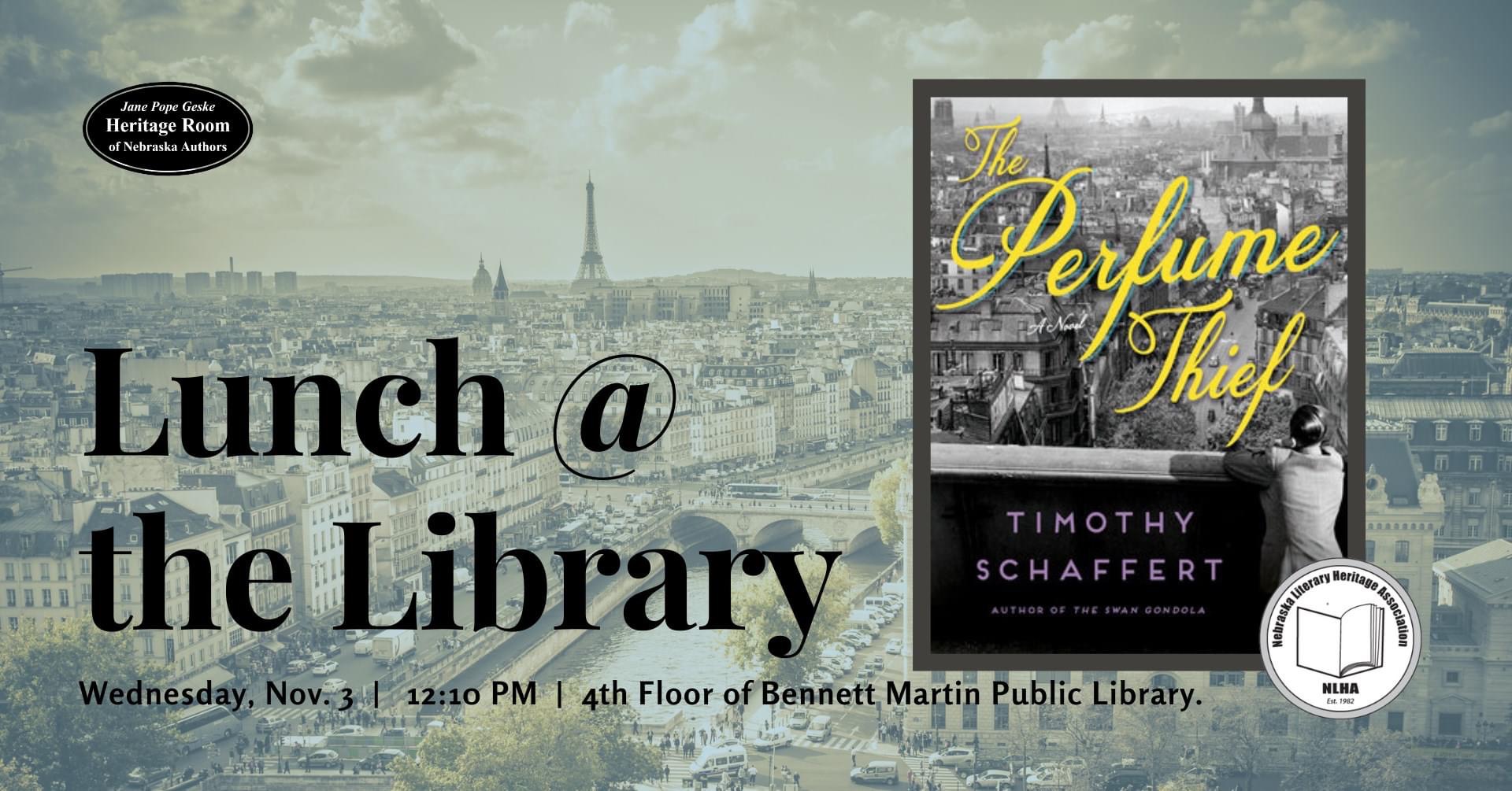 Complete with romance, espionage, champagne towers, and haute couture, this full-tilt sensory experience is a dazzling portrait of the underground resistance of twentieth-century Paris and a passionate love letter to the power of beauty and community in the face of insidious hate.
 TIMOTHY SCHAFFERT is the author of five previous novels: The Swan Gondola, The Coffins of Little Hope, Devils in the Sugar Shop, The Singing and Dancing Daughters of God, and The Phantom Limbs of the Rollow Sisters. He is a professor of English and Director of Creative Writing at University of Nebraska-Lincoln, and he writes the column The Eccentricities of Gentlemen for the popular lifestyle magazine Enchanted Living.
Wednesday, December 1, 2021 | Vicki Wood, Youth Services Coordinator for Lincoln City Libraries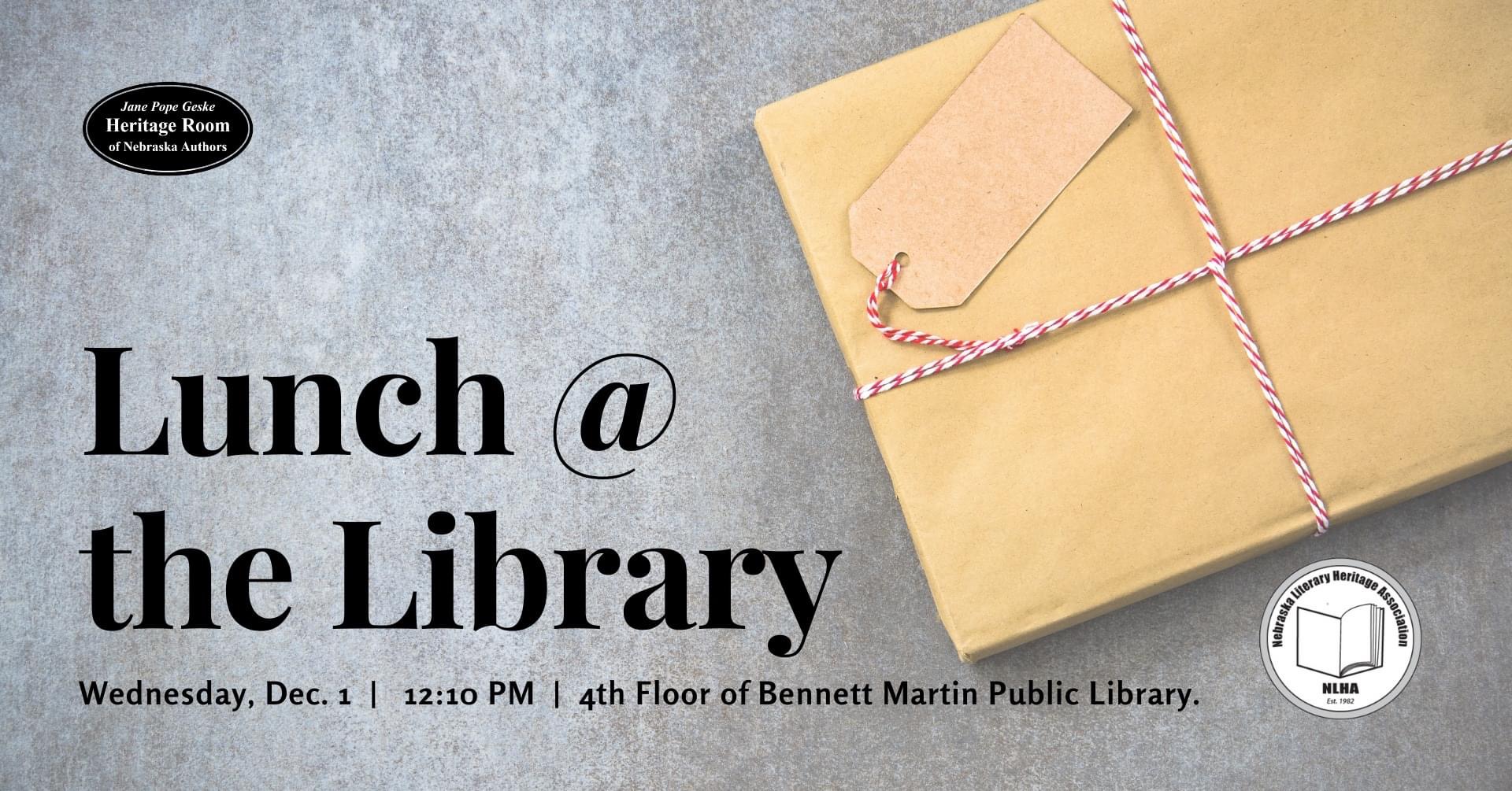 Vicki presents her annual "Great Books for Giving" list. 
Sponsored by the Nebraska Literary Heritage Association, support group for the Jane Pope Geske Heritage Room of Nebraska Authors.

For more information, call 402.441.8516 | email: heritage@lincoln.ne.gov
---
 WRITERS WRITE WORKSHOP
The Writers Write program began in 1992, during the 10th anniversary year of the Nebraska Literary Heritage Association (NLHA).  The workshop was created in collaboration with Lincoln Public Schools to provide an opportunity for 8th grade students to learn writing techniques from local authors and to practice creative writing as a means of expression. Lincoln teachers identify eighth-graders to take part in a daylong workshop held in the Heritage Room. Students are prompted to write, read, and discuss their work.  Occasionally the work of the students has been published.  The Heritage Room holds the original student compositions in the vertical file archive.
The original Writers Write mentor team included State Poet Bill Kloefkorn, Nancy McCleery, Marjorie Saiser and Margrethe Ahleschwede.  The 2018 mentor team includes State Poet Twyla Hansen, Sandra Mathews-Benham, Deborah McGinn, Rex Walton, Charlene Neely and, a former Writers Writer student, Laura Chapman.  These authors share with students about how they became authors and they read passages from their own work.  The authors also facilitate writing exercises with small groups of students and students read aloud from their work at the end of the workshop.
---
 JOHN H. AMES READING SERIES
Readings are held in the Jane Pope Geske Heritage Room of Nebraska Authors. 
Programs begin at 2:00 p.m. 
The John H. Ames Reading Series, begun in 1985, showcases Nebraska authors reading their own works. This series is provided by Lincoln City Libraries and held in the the Jane Pope Geske Heritage Room of Nebraska Authors.
Recent programs are available on demand through 5 CITY-TV at lincoln.ne.gov.  Program DVDs are available for check-out and inter-library loans.
For more information, call 402.441.8516 | email: heritage@lincoln.ne.gov
---
 ADULT SPELLING BEE & LITERARY HERITAGE AWARD
35th Annual Adult Spelling Bee Winners, Sheppard Perkins & Jim Johnson!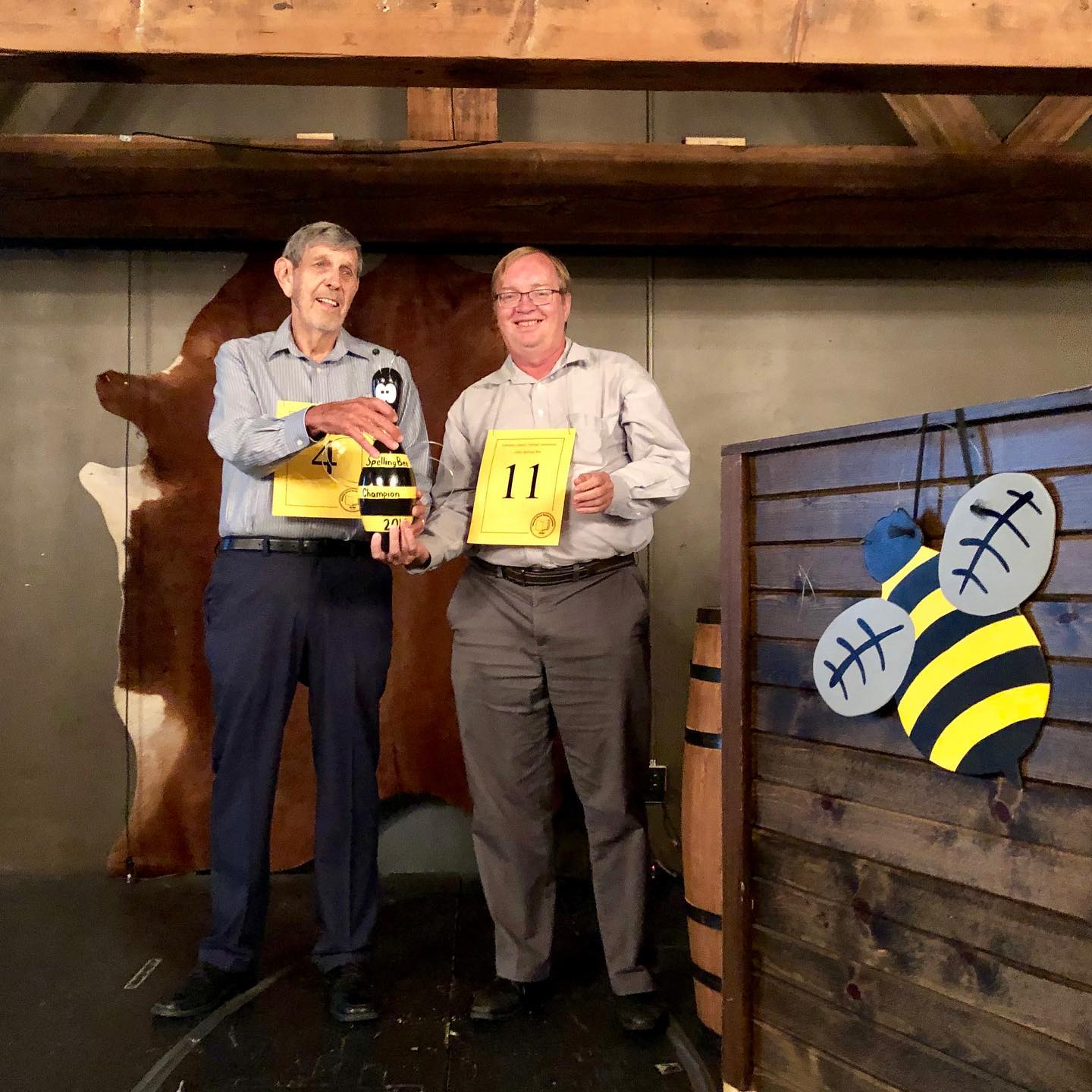 Year – Winning Contestant – Winning Word
2019 – Jim Johnson & Sheppard Perkins (tie) – (no winning word)
2018 – Rich Schroeder – xylography
2017 – Robert Goldberg – herbaceous
2016 – Tom McGowan – cachou
2015 – Larry Day & Aimee Allard (tie) – (unknown)
2014 – Larry Day – duopsony
2013 – Priscilla Handy – wattage
2012 – Brad Bossung – trichinosis
2011 – Aubrey Mathews – hectocotylus
2010 – Brent Mehling – (unknown)
2009 – Larry Day – chlorella
2008 – Julia Doerr – isinglass
2007 – Michael Cartwright – (unknown)
2006 – Brent Mehling – anodyne
2005 – Larry Day – zebu
2004 – Brian Bornstein – adamantine
2003 – Rod Confer – oubliette
2002 – Brian Bornstein – pellucid
2001 – (not held)
2000 – Tex Richters – picayune
1999 – George Day – helical
1998 – Donald McGinley – chicanery
1997 – Kathryn Bellman – eiderdown
1996 – Larry Day – bifurcate
1995 – Francois Neville – imbrication
1994 – Bill Regier – cacophonous
1993 – Judy Sing – hegemony
1992 – Maureen Hutfless – samite
1991 – Bob Gibson – brougham
1990 – Anny Gillis – antependium
1989 – Vaughn Border – monstrous
1988 – Mary White – ossification
1987 – Donald McGinley – arcanum
1986 – Deb Pearson – pyorrhea
1985 – Kathleen Rutledge – balalaika
1984 – Sydney Lynch – parallelepiped
32ND LITERARY HERITAGE AWARD WINNER, RON HULL
The Nebraska Literary Heritage Association will award its 32nd Literary Heritage Award at the Spelling BEE to Ron Hull for his work with Nebraska Educational Television and his commitment to the Literary Arts in Nebraska. Throughout his career, Mr. Hull introduced many Nebraskans to the rich literary history of our state. Hull is likely best known for bringing an appreciation of the work of John Neihardt and Mari Sandoz to a much broader audience through interviews and programming on NETV. Hull also helped connect Neihardt and Dick Cavett for their famous 1971 interview. As an author, in his memoir, Backstage: Stories from My Life in Public Television, 2012, Mr. Hull gives insight into his career and his encounters with Neihardt and Sandoz.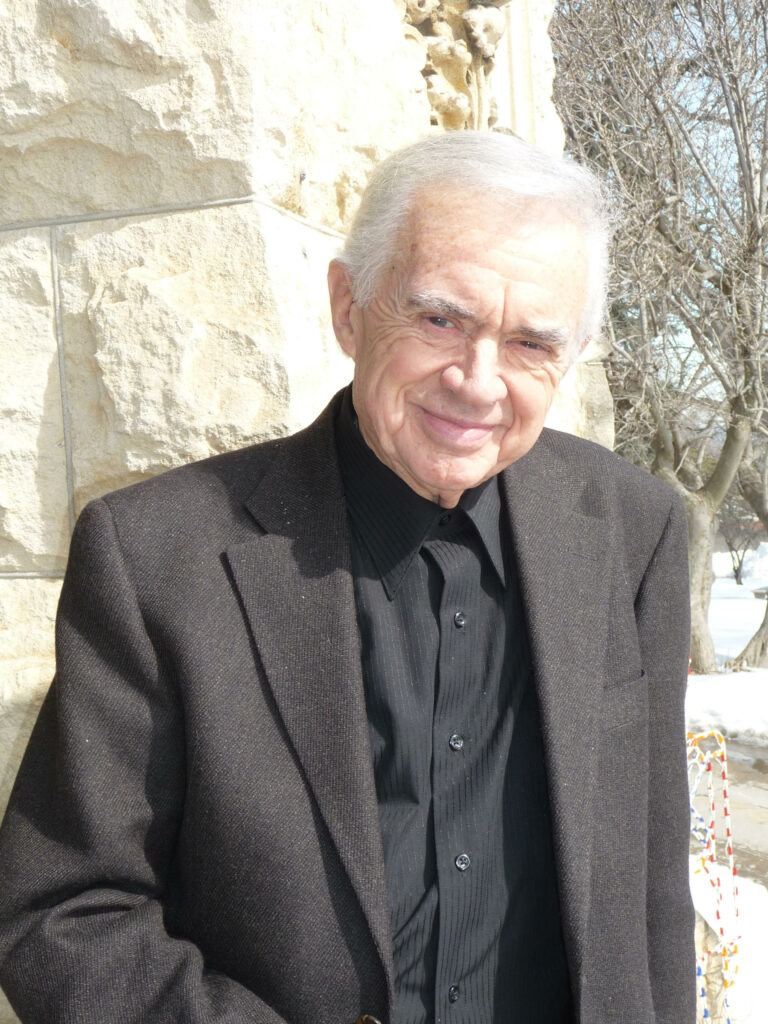 LITERARY HERITAGE AWARD WINNERS
The Nebraska Literary Heritage Association began sponsoring the Literary Heritage Award in 1988.
The award recognizes persons or groups that promote excellence in writing in Nebraska.
It was presented at the Mayor's Arts Awards, 1988 – 2013, and at the Annual Adult Spelling Bee, beginning in 2014.
1988 1st John Janovy & Hilda Raz
1989 2nd Ted Kooser
1990 3rd David McCleery
1991 4th Bess Walt
1992 5th William Kloefkorn
1993 6th Herb Hyde
1994 7th Jane Geske
1995 8th Martha Greer
1996 9th Marly Swick
1997 10th Nebraska Literature Festival
1998 11th Morrie Tuttle
1999 12th Marge Saiser
2000 13th Molly Fisher
2001 14th Ruth Rosekrans Hoffman
2002 15th Ruthann Young
2003 16th Kit Dimon & Judy Wilcox
2004 17th Campbell's Nurseries & Garden Centers
2005 18th Carol Connor
2006 19th Dorothy Olson Young
2007 20th Gerry Cox
2008 21st Paul A. Olson
2009 22nd Robert Knoll
2010 23rd NET Radio: "All About Books" with hosts, Charles . Stephen & Otis Young
2011 24th Jim McKee & Linda Hillegass
2012 25th Joe Starita
2013 26th Joel Sartore
2014 27th Mary Pipher
2015 28th Meredith McGowan
2016 29th Rod Wagner
2017 30th Roger Welsch
2018 31st Paul Johnsgard
2019 32nd Ron Hull