As a Friend, you build a 
strong library system that:
1. Offers home work help for grades 3-12, 2 p.m. to 12 a.m., 
seven days a week in English and Spanish.
2. Provides computer access to those job-hunting.
3. Enables you to download a book onto your E-device-free!
4. Enables your library to open doors and minds to the world!
Strong libraries strengthen our community and are statements of our value system!
---
Friends of Lincoln City Libraries 2018 Board Members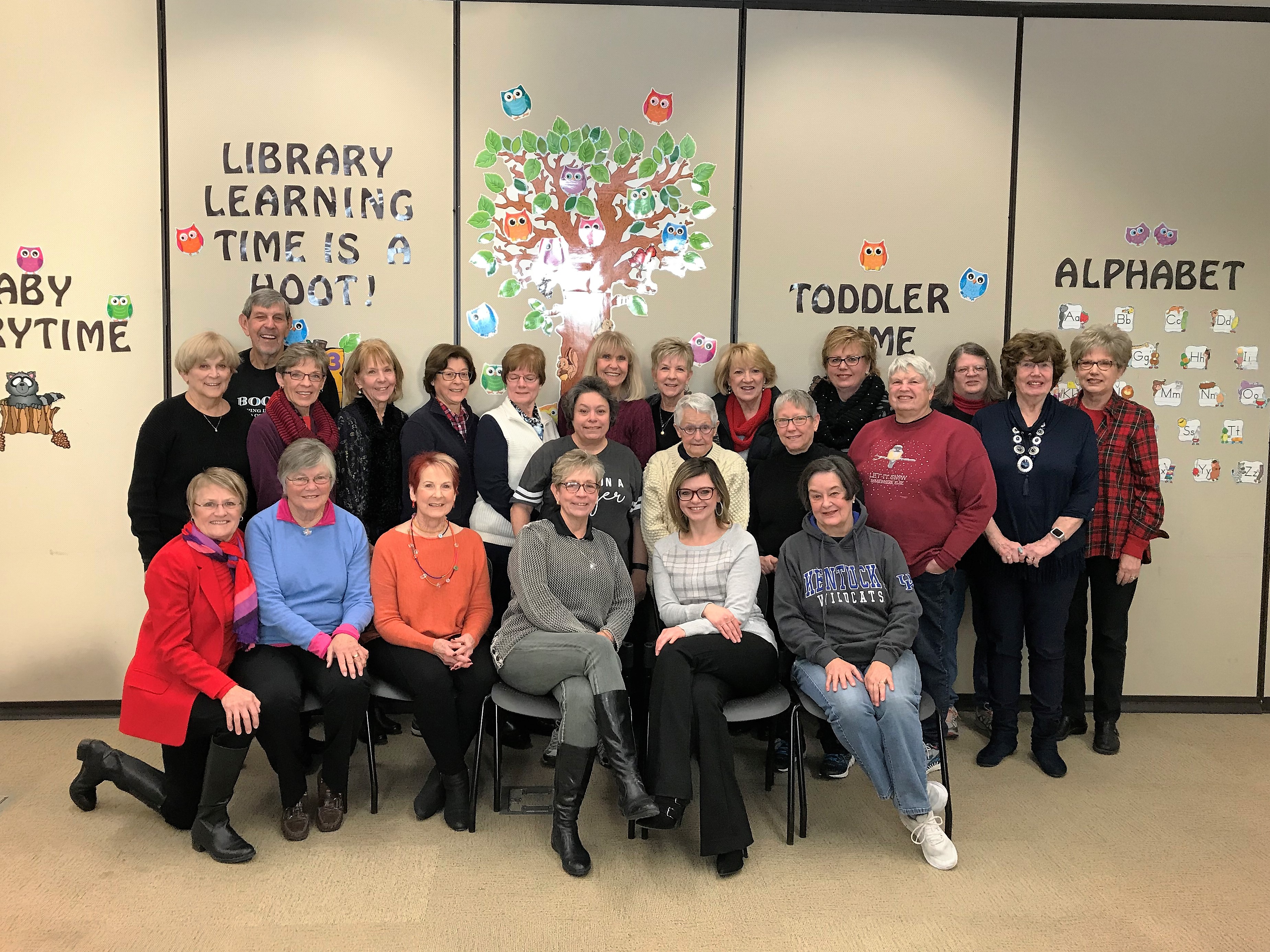 Pictured from Left to Right, Front Row: Gail McNair (Executive Director), Judy Fricke , Carren Miller, Susan Vanneman, Michelle Farley (Administrative Assistant), & Connie Healey. Second Row: Boots Wailes, Pat Wiseman, Kim Wiseman, Kathie Putensen, & Ann Thompson. Third Row: Bev Westerberg , Nancy Larimer, Mary Lou Fredrickson, Judye Ruffo, Marge Anderson, Jane Aalborg, Maggie McGowan, Gloria Strope, Jane Nyffeler, Lucy Lien, & Pat Backemeyer. Fourth Row: Sheppard Perkins.