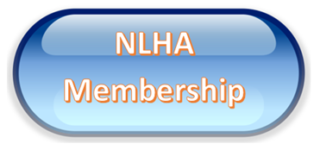 Membership in NLHA is welcome to anyone interested in supporting Nebraska Authors!
"If there's a heart to the sprawling body of Nebraska Literature, it's quietly beating in the Heritage Room." – Ted Kooser
The Nebraska Literary Heritage Association's mission is to "encourage the collection, preservation, and promotion of work by and about Nebraska authors through support of the Lincoln City Libraries special collection, the Jane Pope Geske Heritage Room of Nebraska Authors, and to foster the creation and appreciation of this literature through programs, collaborative partnerships, and the use of technology."
Lincoln City Libraries staff began developing this special collection in 1949. It was moved to its present location on the third floor of Bennett Martin Public Library in Lincoln, Nebraska, in 1978 and was supported by city funding until 1981.
When city funding was eliminated, due to fiscal constraints, the Junior League of Lincoln formed the Nebraska Authors Project to provide continued support for the growing collection.
The Nebraska Literary Heritage Association (NLHA) grew out of this project.
NLHA was established in 1983 under the auspices of the Foundation for Lincoln City Libraries.
NLHA provides financial and programming support for the Jane Pope Geske Heritage Room of Nebraska Authors. The room currently houses more than 13,000 volumes representing more than 4,000 authors. Financial support comes from membership dues and from the Spelling Bee (begun in 1984). The Foundation for Lincoln City Libraries administers the Heritage Room Endowment Fund which contains funds from the National Endowment for the Humanities Challenge Grant (1989) and funds deposited by NLHA. Money raised by NLHA helps maintain public access to the Jane Pope Geske Heritage Room of Nebraska Authors collection and supports NLHA programs.  NLHA membership news is published in
The Bookmark, the Foundation for Lincoln City Libraries newsletter.
Programs sponsored by NLHA include the Writers Write workshop for 8th graders, the Lunch at the Library programs, and the Read to Me programs in elementary schools. All are designed to encourage an interest in reading and writing and to further knowledge and understanding of Nebraska authors.
Since 1988, NLHA has sponsored the Literary Heritage Award, currently presented at the annual Spelling Bee. This award recognizes a writer or a group that promotes excellence in writing and literature in Nebraska.
To see the entire NLHA History, click Here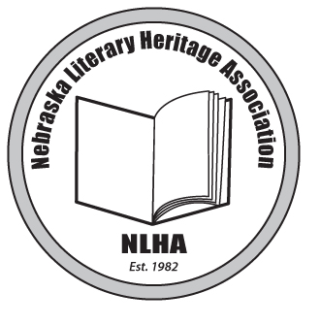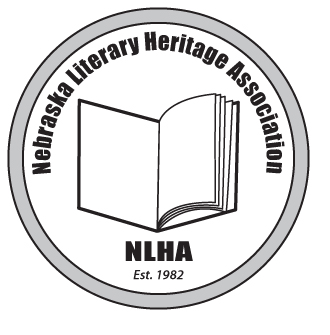 ---
 LUNCH AT THE LIBRARY
 Bring your lunch and enjoy coffee provided by The Mill!  
Programs begin at 12:10 PM in the 4th Floor Auditorium
Bennett Martin Public Library, 136 S. 14th Street, Lincoln, NE.
October 2, Wednesday 12:10 pm with Gary Moulton, editor of The Lewis and Clark Journals.
November 6, Wednesday, 12:10 pm with Carson Vaughan, author of Zoo Nebraska : The Dismantling of an American Dream.
December 4, Wednesday, 12:10 pm with Lincoln City Libraries Youth Services Supervisor Vicki Wood discussing "Great Books for Giving".
Sponsored by the Nebraska Literary Heritage Association, support group for the Jane Pope Geske Heritage Room of Nebraska Authors.

For more information, call 402.441.8516 | email: heritage@lincolnlibraries.org
---
 WRITERS WRITE WORKSHOP
The Writers Write program began in 1992, during the 10th anniversary year of the Nebraska Literary Heritage Association (NLHA).  The workshop was created in collaboration with Lincoln Public Schools to provide an opportunity for 8th grade students to learn writing techniques from local authors and to practice creative writing as a means of expression. Lincoln teachers identify eighth-graders to take part in a daylong workshop held in the Heritage Room. Students are prompted to write, read, and discuss their work.  Occasionally the work of the students has been published.  The Heritage Room holds the original student compositions in the vertical file archive.
The original Writers Write mentor team included State Poet Bill Kloefkorn, Nancy McCleery, Marjorie Saiser and Margrethe Ahleschwede.  The 2018 mentor team includes State Poet Twyla Hansen, Sandra Mathews-Benham, Deborah McGinn, Rex Walton, Charlene Neely and, a former Writers Writer student, Laura Chapman.  These authors share with students about how they became authors and they read passages from their own work.  The authors also facilitate writing exercises with small groups of students and students read aloud from their work at the end of the workshop.
---
 JOHN H. AMES READING SERIES
Readings are held in the Jane Pope Geske Heritage Room of Nebraska Authors. Programs begin at 2:00 p.m. 
September 22, Sunday, 2 pm  Nebraska State Poet Matt Mason and UNL Associate Professor and poet Stacey Waite.
October 27, Sunday, 2pm  Terese Svoboda, author of Great American Desert.
The John H. Ames Reading Series, begun in 1985, showcases Nebraska authors reading their own works. This series is provided by Lincoln City Libraries and held in the the Jane Pope Geske Heritage Room of Nebraska Authors.
Recent programs are available on demand through 5 CITY-TV at lincoln.ne.gov.  Program DVDs are available for check-out and inter-library loans.
For more information, call 402.441.8516 | email: heritage@lincolnlibraries.org
---
 NLHA SPELLING BEE

Click Here for More Information on the 35th Annual Adult Spelling Bee 
 * Past Literary Heritage Award Recipients *